Sweet Beezus who didn't give up.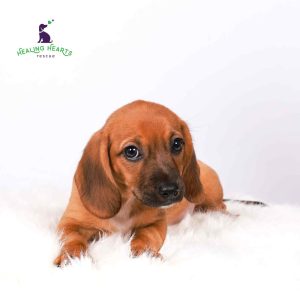 Beezus came into rescue with her siblings. Tiny little thing, she was half the size of her brother, at 2.8 pounds. When she wouldn't eat, supportive care was immediately started. But Beezus didn't bounce back. There's no wiggle room for error with pups this small, so into the hospital she went. Within 12 hours, she had made a total turn around and was ready to go home. Things have been great for Beezus since then. She's a happy, healthy, playful puppy!
Here's the thing about rescue. Sometimes people complain about adoption fees being too high. Well, as much as we'd like to lower them, rescue is expensive. Beezus' 12 hours in the hospital cost almost 3 times more than her adoption fee. This is why our donors are so critically important to saving these pups. When we say you are saving lives with your donations, we mean it quite literally. Thank you for saving Beezus!