Distemper in the Covid 19 world.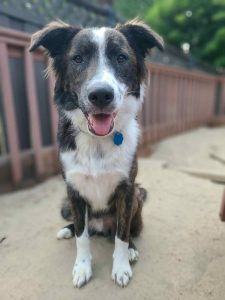 Perhaps you've heard of Distemper. It's a disease that we hardly ever see anymore. Vaccines have all but eradicated it. At least that was the case until Covid 19 hit. With the world in quarantine, vet clinics nearly stopped happening and dogs stopped getting vaccinated, especially on the Reservations, where pop up vaccine clinics are crucial. A year of no vaccinations gave this horrific disease a chance to get a foothold once again. Rural areas started to experience an upsurge in cases. Who knew?
Fast forward, five beautiful stray puppies arrived in rescue, separated into three different foster homes. So spunky and full of life, grateful for the love and security they found in rescue. Then the symptoms started. You guessed it. These beautiful pups had Distemper! This awful disease has a 90% fatality rate. And we had 5 sick puppies! Our fosters were amazing the way they cared for those super sick puppies. But all the care and hospital visits couldn't save them all. One by one, we lost them. Heart wrenching sadness for all. But then, the homeopathic remedies, combined with the hospital care and in-home love and support turned it around for our last two puppies. They lived! And they are thriving! Both are now adopted and living grand lives. It was so expensive, and so painful. But we had 40% success with these pups! Again, we were able to give them the time and care they needed because of the generosity of our donors. These lives were saved by you!!